Top 10 Netflix Shows Right Now as Ranked by Netflix Itself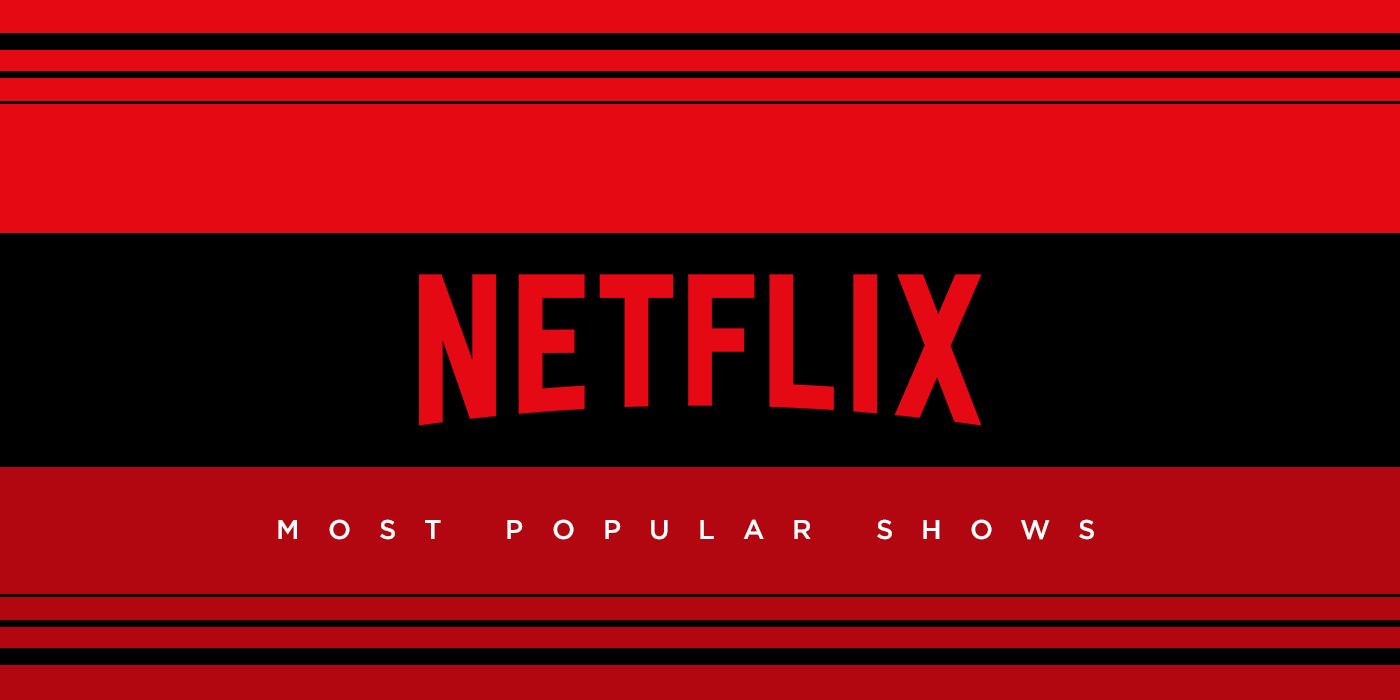 Looking for the Top 10 TV Shows on Netflix now? Well, you're in the right place! Despite the streaming service launching the trending list earlier this year, which reveals what the Top 10 most popular TV shows are on a daily basis, it's not easy to find that list on Netflix itself without digging into it a little bit. We're here to help streamline that process.
Holdover titles make up a good portion of this week's Top 10, including an all-new season of The Ultimatum: Marry or Move On, the suspenseful limited series Who Is Erin Carter?, the fictionalized limited series Painkiller, and the premiere of the long-awaited live-action adaptation of One Piece, which has slipped down in the rankings a bit but still making an impressive showing at #2, as well as the captivating travel show Live to 100: Secrets of the Blue Zones.
Newcomers to the Netflix Top 10 take up the remaining slots, including all-new seasons of Call the Midwife and S.W.A.T. as well as the fifth and final season of Disenchantment. What are you tuning in for?
Stay tuned to see how the Top 10 changes on a weekly basis, but for now, here's the Top 10 as it currently stands today:
10.
Call the Midwife
9.
Disenchantment
8.
S.W.A.T.
7.
The Ultimatum: Marry or Move On
6.
Painkiller
5.
Live to 100: Secrets of the Blue Zones
4.
Who Is Erin Carter?
3.
Predators
2.
One Piece
1.
Shane Gillis: Beautiful Dogs
Check out the Top 10 most popular TV shows on Netflix list below, along with a brief synopsis of just what the heck it is that everyone's watching. For a more curated and longer list, check out our list of the Best TV Shows on Netflix. And for the Top 10 Movies currently available, go ahead and click on that link.
RELATED: The Top 10 Most Popular Movies on Netflix Right Now
10. Call the Midwife
Young midwife Jenny Lee is immersed in situations both disturbing and comical in Series 1 of this series set in a nursing convent in 1950s London.
9. Disenchantment
It all endeth here. The misadventures of hard-hitting, hard-drinking Queen Bean, her feisty elf companion Elfo and her personal demon Luci culminate in an epic battle for Dreamland in the fifth and final installment of Matt Groening's comedy fantasy series Disenchantment. To save Dreamland from Queen Dagmar's wicked rule, Bean must vanquish her mother and outrun a prophecy that foretells she will kill someone she loves. The stakes are as high as ever as our heroes face Satan, a headless corpse, an evil stientist and most terrifying of all- their true destiny. The series features the voice talents of Abbi Jacobson ("Bean"), Eric Andre ("Luci") and Nat Faxon ("Elfo") along with John DiMaggio, Tress MacNeille, Richard Ayoade, Matt Berry, Noel Fielding, Meredith Hagner, David Herman, Sharon Horgan, Maurice LaMarche, Lucy Montgomery and Billy West.
8. S.W.A.T.
In his hometown of Los Angeles, a sergeant is tasked with leading an elite team of officers — and defusing deadly tensions in his community.
7. The Ultimatum: Marry or Move On
The Ultimatum: Marry or Move On
Six different couples, on the verge of marriage. One partner is ready to get married, the other isn't quite as sure. An ultimatum is issued – and in just over eight weeks, they must commit to marriage, or move on. In the meantime, each will choose a new potential partner from one of the other couples, in a life-changing opportunity to get a glimpse of two different possible futures.
6. Painkiller
A fictionalized retelling of events, PAINKILLER is a scripted limited series that explores some of the origins and aftermath of the opioid crisis in America, highlighting the stories of the perpetrators, victims, and truth-seekers whose lives are forever altered by the invention of OxyContin. An examination of crime, accountability, and the systems that have repeatedly failed hundreds of thousands of Americans, PAINKILLER is based on the book PAIN KILLER by Barry Meier and the New Yorker Magazine article 'The Family That Built an Empire of Pain' by Patrick Radden Keefe. Executive produced by Eric Newman, Pete Berg, Alex Gibney, and showrunners/creators Micah Fitzerman-Blue & Noah Harpster. Starring Uzo Aduba, Matthew Broderick, Taylor Kitsch, Dina Shihabi, and West Duchovny.
5. Live to 100: Secrets of the Blue Zones
Live to 100: Secrets of the Blue Zones
In the early 2000s, best-selling author & adventurer Dan Buettner collaborated with National Geographic to reverse-engineer a formula for longevity. He scoured the globe for years in pursuit of places where people live much longer than average, and the concept of "Blue Zones" came to fruition. Those expeditions led to the discovery of "Blue Zones" within Okinawa, Japan; Sardinia, Italy; Ikaria, Greece; Nicoya, Costa Rica; and Loma Linda, California. In these places, Dan discovered people living to be 100 at the highest rates in the world. These five populations each have their own unique secrets, but also share some surprising common behaviors that are proven to promote longevity and health. Live to 100: Secrets of the Blue Zones takes viewers around the world to investigate the diet, behavior and lifestyles of those living the longest, most vibrant lives. Buettner gains insight on how we might live longer by following their leads, because the things that make a long, healthy life are the same things that make life worth living.
4. Who Is Erin Carter?
Five years after leaving England with her daughter, Harper, Erin is working as a substitute teacher at an exclusive Barcelona international school, where Harper is a student. After Erin gallantly takes down gun-wielding robbers at a supermarket, people start asking questions. Erin seems… skilled at fighting. Too skilled. She's a substitute teacher, not a secret agent. Not only that, but one of the gunmen Erin leaves in critical condition recognizes her. Why? Who is Erin, really? As she tries to avoid attracting attention amidst police questioning and press for her heroic actions, Erin grows intent on keeping herself hidden from the spotlight — but that proves difficult. As more dangerous people come out of the woodwork, Erin's lethal defense skills draw out questions that she's not prepared to answer.
3. Predators
In this captivating nature documentary series, five predator species around the world work to survive in their environments. Experience life through the eyes of cheetahs, polar bears, wild dogs and more of the planet's most powerful hunters as they fight to maintain their dominance. Academy Award nominee, Tom Hardy, narrates this heart-pounding nature documentary series. Narrated By: Tom Hardy Executive Producers: Wendy Darke, Vanessa Coates Production Company: True To Nature
2. One Piece
Based on Japan's highest-selling manga series in history by Eiichiro Oda, ONE PIECE is a legendary high-seas adventure unlike any other. Monkey D. Luffy is a young adventurer who has longed for a life of freedom since he can remember. Luffy sets off from his small village on a perilous journey to find the legendary fabled treasure, ONE PIECE, to become King of the Pirates! But in order to find the ultimate prize, Luffy will need to assemble the crew he's always wanted before finding a ship to sail, searching every inch of the vast blue seas, outpacing the Marines, and outwitting dangerous rivals at every turn. Starring Iñaki Godoy as Monkey D. Luffy, Mackenyu as Roronoa Zoro, Emily Rudd as Nami, Jacob Romero as Usopp, and Taz Skylar as Sanji, ONE PIECE is a live action pirate adventure created in partnership with Shueisha and produced by Tomorrow Studios and Netflix. Matt Owens and Steven Maeda are writers, executive producers, and showrunners. Eiichiro Oda, Marty Adelstein, and Becky Clements also executive produce. Previously announced cast includes Vincent Regan, Ilia Isorelýs Paulino, Morgan Davies, Aidan Scott, Langley Kirkwood, Jeff Ward, Celeste Loots, Alexander Maniatis, McKinley Belcher III, Craig Fairbrass, Steven Ward, and Chioma Umeala.
1. Shane Gillis: Beautiful Dogs
In a rowdy stand-up set, Shane Gillis riffs on his girlfriend's Navy SEAL ex, touring George Washington's house and being bullied by an Australian Goth.