The wild history and current fight over Sydney's Metro-Minerva Theatre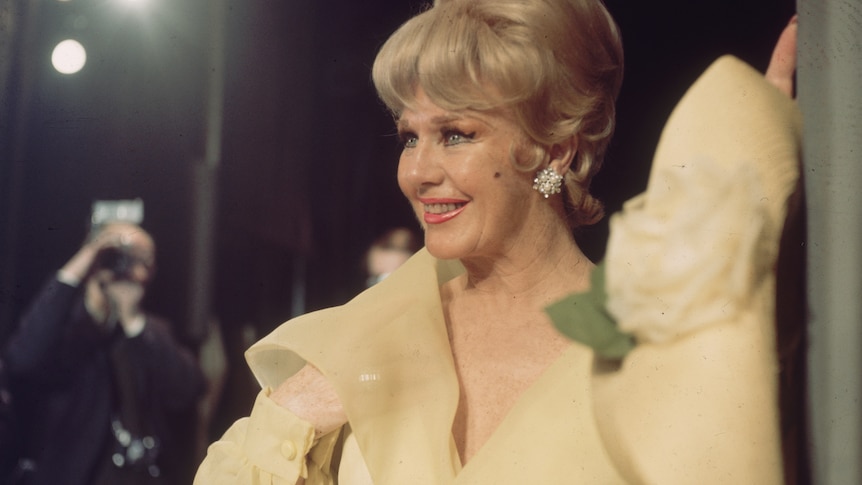 "It was bohemian. It was very racy. It was urbane. It was countercultural. It was glitzy and glamorous … [But] the place has changed dramatically."
Steven Baker is in a backstreet of Sydney's Kings Cross — a once infamous neighbourhood, that's gone from heady days of art, sleaze and crime, to the city's party capital, to lockout laws and gentrification.
But for Steven, one of the bigger changes is the shuttered building he's now standing in front of.
The Metro-Minerva Theatre building — a structure that's been called "one of the finest moderne style theatres of the art deco period in Australia" – sits empty, its doors long closed to Sydneysiders.
"It really was a beautiful proscenium arch theatre, with all the trimmings," says Steven, who once worked inside this theatre, and who, for full disclosure, is also my dad.
But there may be a new life ahead for this storied building.
It's become the centre of a fight between arts advocates on one side and a property developer on the other, with a central question being posed: What exactly do we do with these once-spectacular, now-neglected spaces in this country?
A forgotten history
Today, the Metro-Minerva Theatre building is a sorry sight.
Rubbish has piled up around the entrance. People sleep rough on the footpath. There's graffiti on the walls. A soundtrack of mediocre dance music is provided by the backpackers across the road.
But the current state hides a dramatic past — one that's forgotten by many in this city.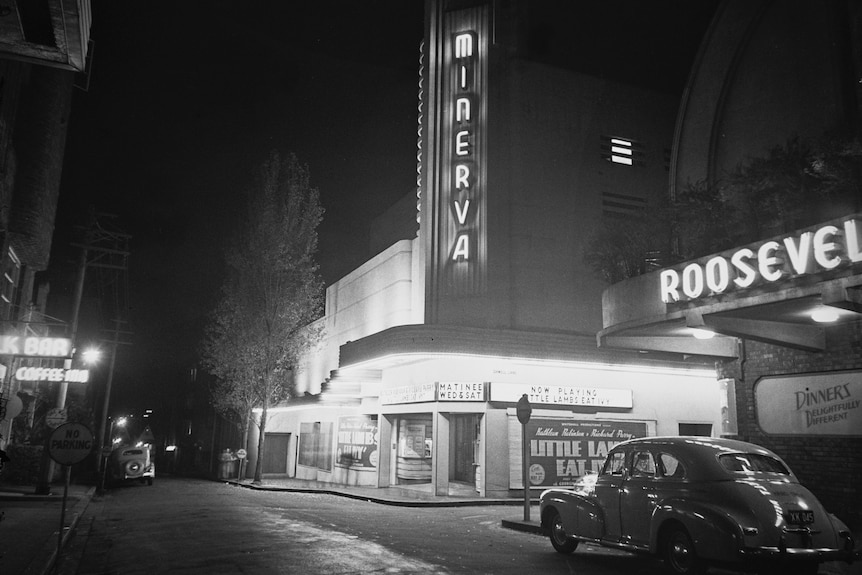 Rewind to May 1939. A new 1,000-seat theatre opened in Sydney's Kings Cross. It was called the Minerva, named after the Roman goddess of wisdom.
"[It was this] fantastic, interwar modernist style of architecture … It was glamorous for its time and quite edgy," Jane Alexander, the advocacy manager at the National Trust of Australia, NSW, says.
"And it was by architects whose body of work included incredibly important places like [Hyde Park's] Anzac Memorial."
She describes the era as, "that quintessential, elegant, exciting time of the 1930s, when going to the theatre, or to the movies, was a really important social outing".
The early years
The first play performed at the theatre was the Pulitzer Prize-winning Idiot's Delight. Newspapers said its opening night rivalled a Hollywood gala, with the Sydney Morning Herald reporting that more than 4,000 punters gathered in the streets to watch the glitterati arrive.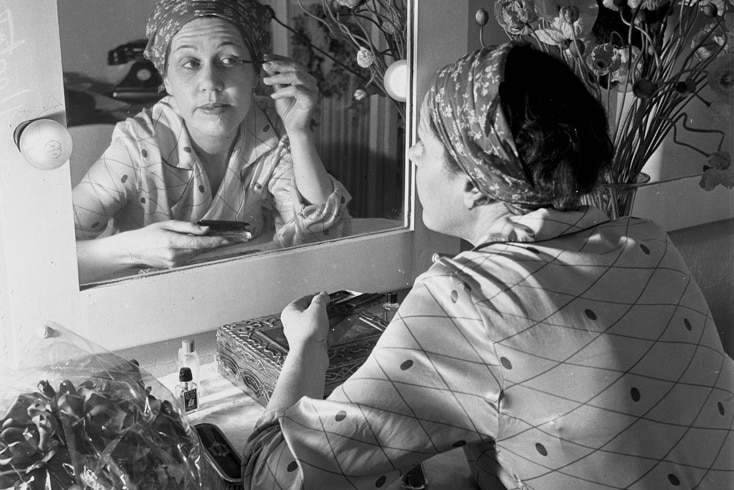 Over the years, the theatre hosted stars, such as Noel Coward and Peter Finch, and created stars — sometimes in unlikely ways.
In one 1939 production, a dispute between the theatre's managing director and the cast led to one of the actors being dropped just before the curtain rose. As the Sydney Morning Herald reported: "A ticket-seller was given a part which had suddenly become vacant." She was a hit and kept the role.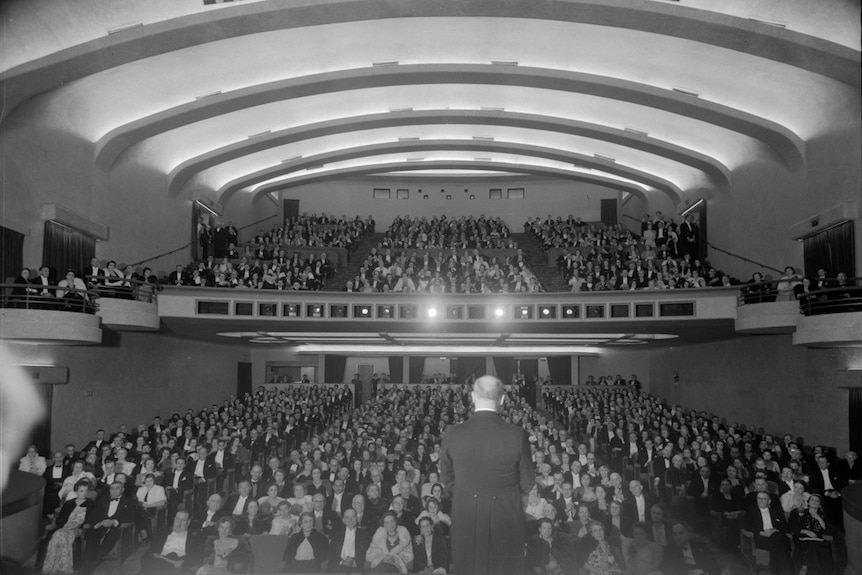 In the late 1940s, the building was sold, converted to a cinema and renamed the Metro (the alternating names have led campaigners today to call it the "Metro-Minerva Theatre").
The theatre's fortunes waxed and waned. But in 1965, it had the Australasian premiere and exclusive extended run of the film Mary Poppins.
The opening night gala featured a marching band and a parade of penguins (despite research, it's unclear if these were people in penguin outfits, or real, no doubt very nervous, penguins).
By 1969, the building was converted back into a live theatre. And it staged a production that would go down in both Sydney and Australian history.
Nudity, love — and racism
Today, the rock musical Hair may seem like just another Broadway offering, but in 1969 Sydney it was revolutionary.
The production was put on by Harry M Miller and starred John Waters, Reg Livermore and a 16-year-old Marcia Hines.
"It was an incredibly seminal event," John Waters says.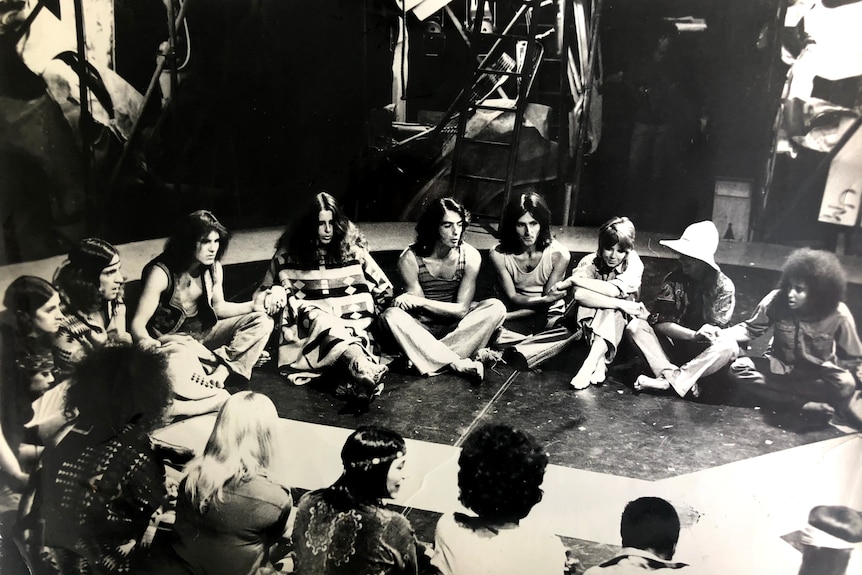 The anti-Vietnam War, pro-peace and love musical celebrated hippie counterculture and the sexual revolution, and famously features a scene where the cast strips off.
It ran for two years with many sold-out shows, but early on there was fierce backlash, including a bomb scare on opening night.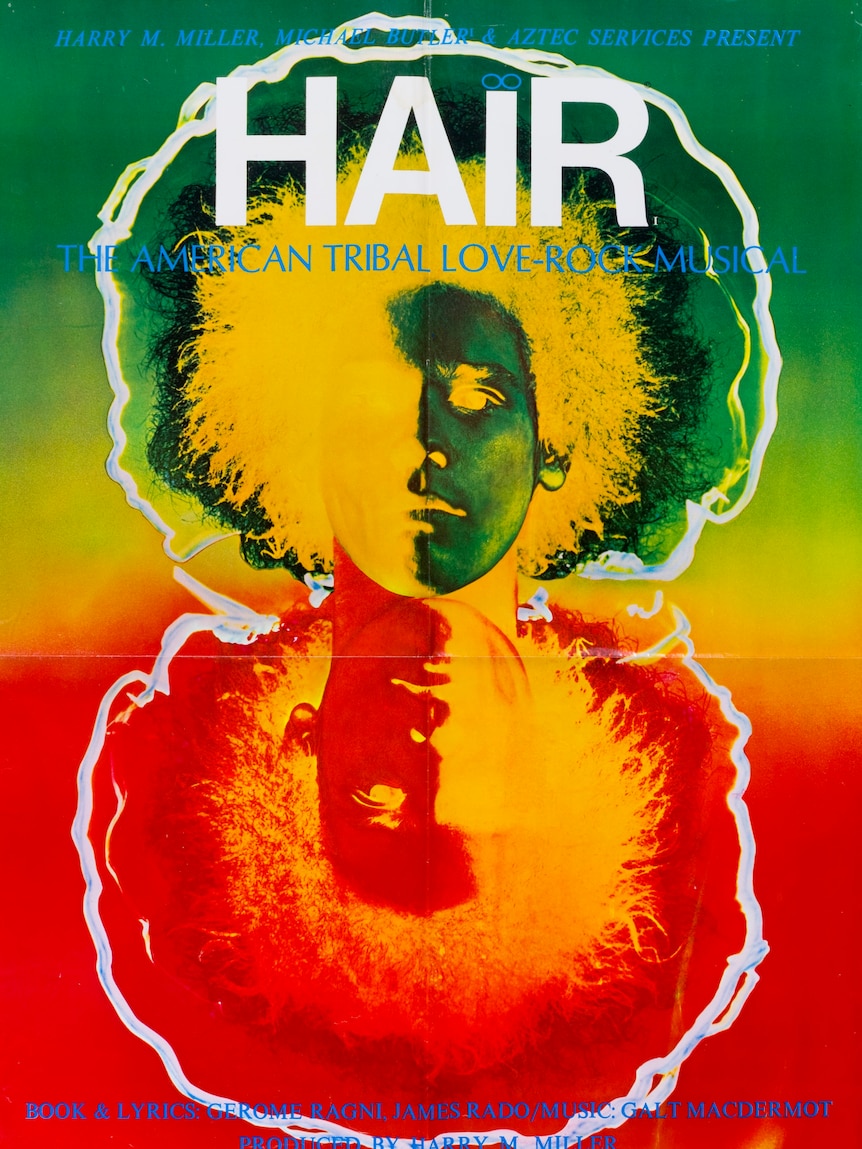 While there were some glowing reviews, John remembers one newspaper article that had "a picture of one of the black cast members with massive letters saying 'naked ape'".
"That tells you something about Sydney in those days," he says.
John also remembers that at the time many American soldiers were in Sydney on R&R after fighting in Vietnam. Kings Cross was a hub for these visitors and some came to see this anti-Vietnam War production.
He says many were "under no illusion" of the "unjust war" they were fighting. And their reaction to the production? "They wept."
A Hollywood star in Sydney
In the mid-1970s, Steven Baker's connection to the theatre started.
Steven's father Colin Baker had worked in show business for decades, both on stage (he and wife-to-be Lorel performed for Australian troops in Korea) and off stage as a manager (including at Chequers, one of Sydney's hottest nightclubs of the era).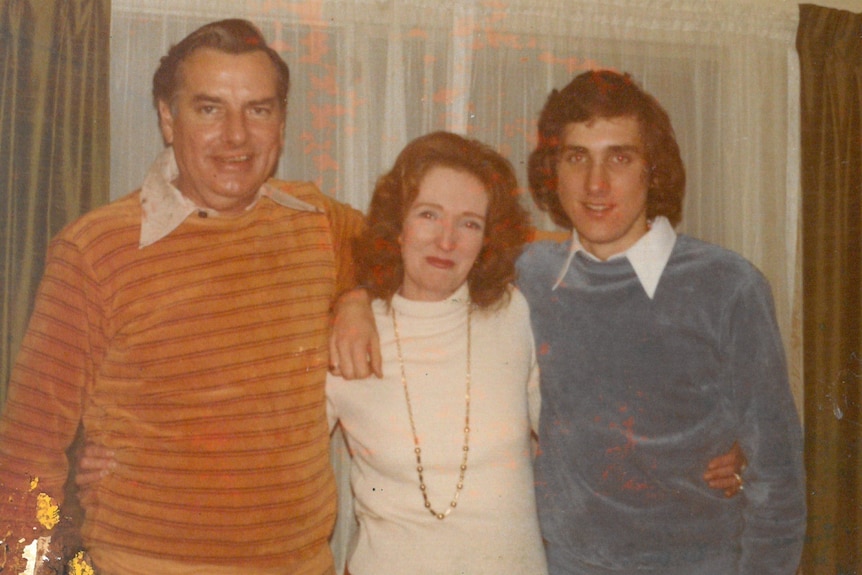 Colin put on three shows at the theatre, once again called the Minerva, with his sons Steven and Tim working there.
One show went down in the theatre's history. In 1976, Colin brought Hollywood great Ginger Rogers to Australia. Ginger sang, Ginger danced, and the Sydney audience loved her.
In his black and white suit, Steven sold tickets, ushered, made drinks at the bar and helped out with "crowd control", or dealing with inebriated Sydneysiders "who saw that there was a show on and tried to get in for free".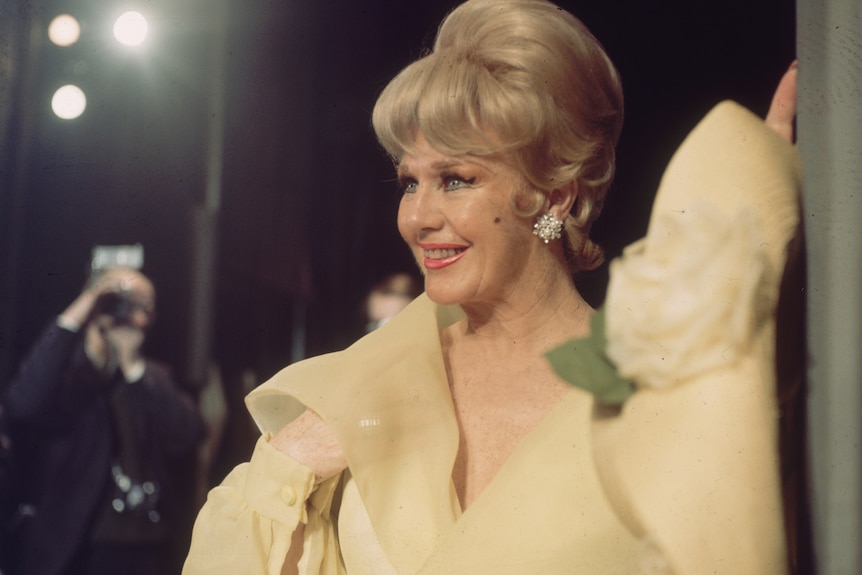 Steven also has fond memories of another 1976 show his father put on, Saturday Night at the Tiv. It was a variety show featuring a ventriloquist, comedians, acrobats, dancers and American singer Chelsea Brown (who made an appearance at the Baker household for Christmas lunch, shocking the neighbours).
The George Miller years
At the end of the 1970s, the theatre's performance days ended and the building was turned into an open-plan food market, which changed much of the layout. This failed, but led to the next big chapter of the space.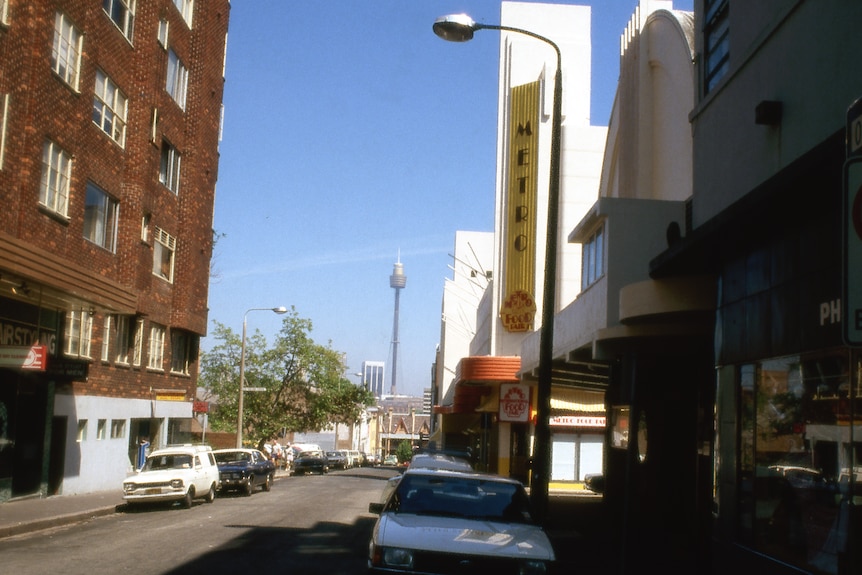 In the early 1980s, the building became the head office for Byron Kennedy and George Miller's film production company, Kennedy Miller Productions.
With George Miller largely at the helm, the company created some of Australia's best-known films and TV series. Mad Max sequels, Babe, Happy Feet and Bodyline were just some of the projects born out of its Kings Cross HQ.
A whopping 18 Academy Award nominations were linked with projects from this building, including eight wins.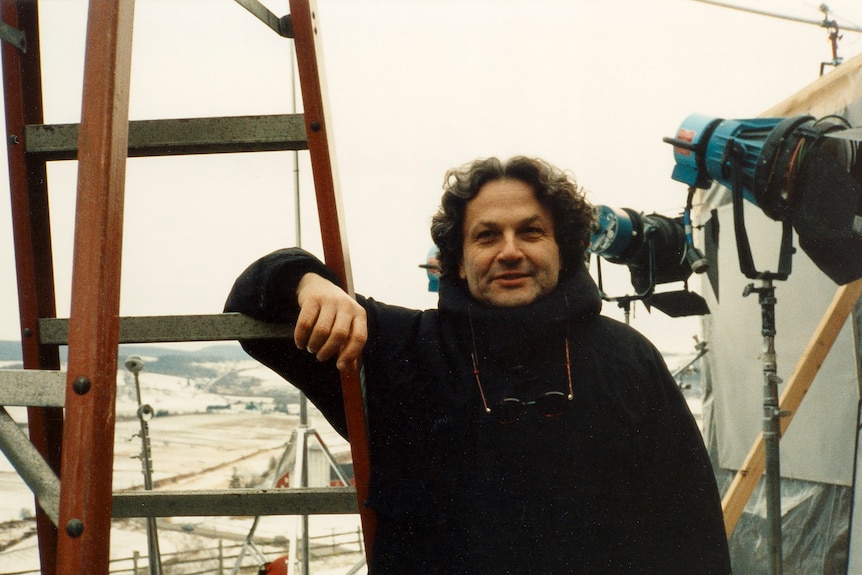 "All of our movie and television productions began and ended here," Miller said in a 2017 interview about the space.
And while this era was more about production than performance, campaigners say it affirms the site's status as one of Sydney's key creative buildings.
Theatre or hotel complex?
Now, after many lives across many decades, two sides are fighting over the next chapter of this art deco building's story.
In 2019, George Miller sold it to Abacus Property Group, and its future has been in limbo ever since.
The Metro-Minerva Theatre Action Group is in one corner. It's campaigning for the building to return to its original purpose.
With the support of many heavy hitters in the arts world, the group is pushing hard for the NSW state government to acquire the building and help turn it into an approximately 1,000-seat theatre.
"The best option [would be for] the state, working with the city and a theatre operator, to really revitalise this building as the jewel of Kings Cross," Brandon Martignago, the head of the Metro-Minerva Theatre Action Group, says.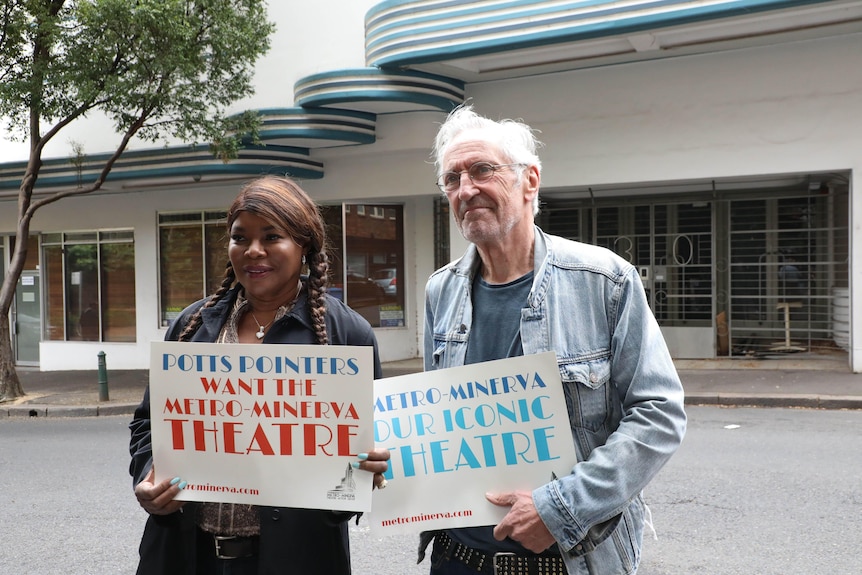 So far, the group has had a number of wins, such as the building being listed on the NSW State Heritage Register in 2020, giving it certain protections.
Also in 2020, a Create NSW and City of Sydney feasibility study "identified there is commercial market interest, and it is operationally viable to re-open the theatre". Further work by Create NSW in 2021 "confirmed that it is a workable and realistic option".
Property developer Central Element is in the other corner. It's submitted a development application (DA) to turn the building into a boutique hotel, with a restaurant and smaller performance space.
Material for the project says the development will "restore it into a multi-use venue for the community and global audience to enjoy".
The DA is currently with the City of Sydney, where it's received 162 objections to the plans and 11 submissions in support (Central Element says it's since made "a significant amount of changes" to its plans, such as ditching a proposed nightclub).
A new theatre?
One of the Metro-Minerva Theatre Action Group's main arguments is that Sydney has a shortage of theatres, meaning it cannot attract nearly enough overseas productions.
"Sydney desperately needs another 2,000-seat theatre, a 1,500-seat theatre and a 1,000-seat theatre, solely to bring it up to some kind of parity with Melbourne. And that doesn't solve the problem — that just eases it," Brandon says.
"The country can't get international productions, because Sydney doesn't have the audience capacity for [them] to come here and then go to Melbourne."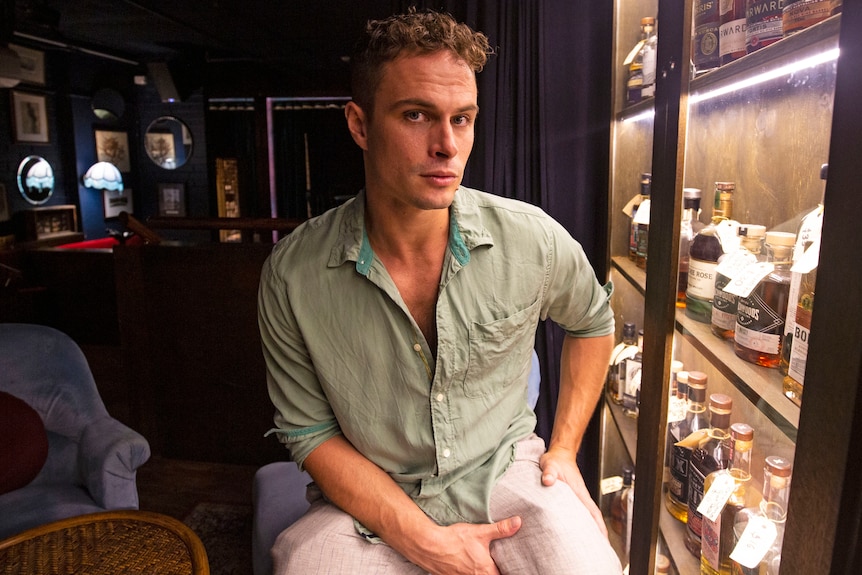 As for the price tag, Brandon says the site, then development costs for modern specifications, would require a $50 million "purchase and investment".
He argues that's cheaper than buying land and building a theatre from scratch in a comparable Sydney location.
"[Also], everyone talks about Kings Cross being dead … [This] solves the Kings Cross problem," he says, arguing that it could help turn the area, already home to a number of smaller performance spaces, into the city's theatre district.
He says restoring the theatre could help "solve a national artistic and creative problem, and also fix the narrative of a local business district that was once the epitome of Sydney's and Australia's cultural heartland".
Previous NSW arts minister Liberal Don Harwin seemed receptive to buying the building, agreeing that Sydney "misses out on too many shows … [as] we don't have enough theatres". But he's since departed politics, and the NSW government has largely gone quiet on the issue.
Or a new hotel?
A discussion with Central Element's senior development manager Dean LaVigne has a very different tone – it's about reinvention rather than reverting.
Dean cites plans for a new performance space inside the old auditorium, with the entertainment option already lined up on a multi-year deal.
An international group will be providing "the next generation of cabaret", with "a blend of live music, theatre acts, acrobatics" and "sound and light shows" — a "real modern, immersive show that really taps into atmosphere engineering".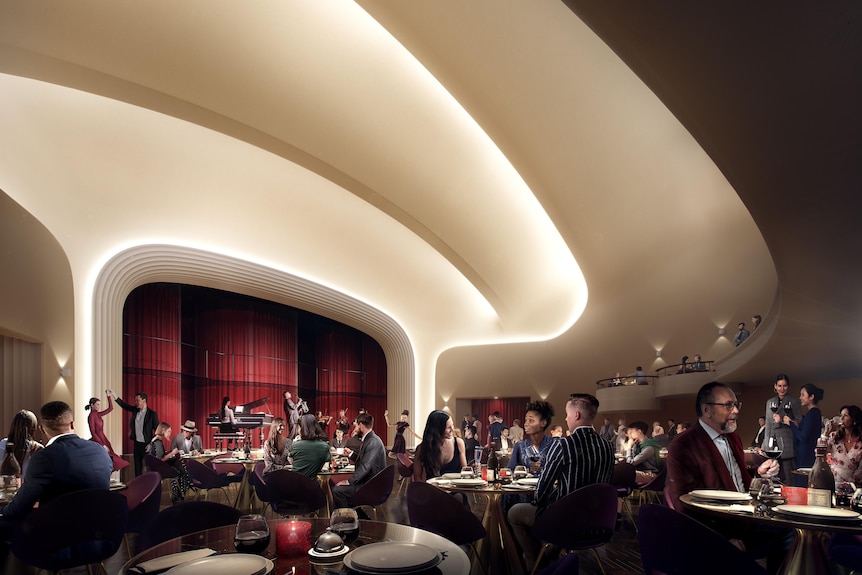 Using language that's similar to the theatre advocacy group, Dean says it's this property developer who can save the site.
"We're restoring the building and all its significant features," he says.
And he maintains a 1,000-seat theatre is neither possible nor viable, pointing to numerous reports his business has commissioned — a point that Central Element and the theatre advocacy group have clashed over.
"This theatre has failed three times as a theatre [over its history] … So I don't see how anyone can actually think that it would be successful a fourth time," he says.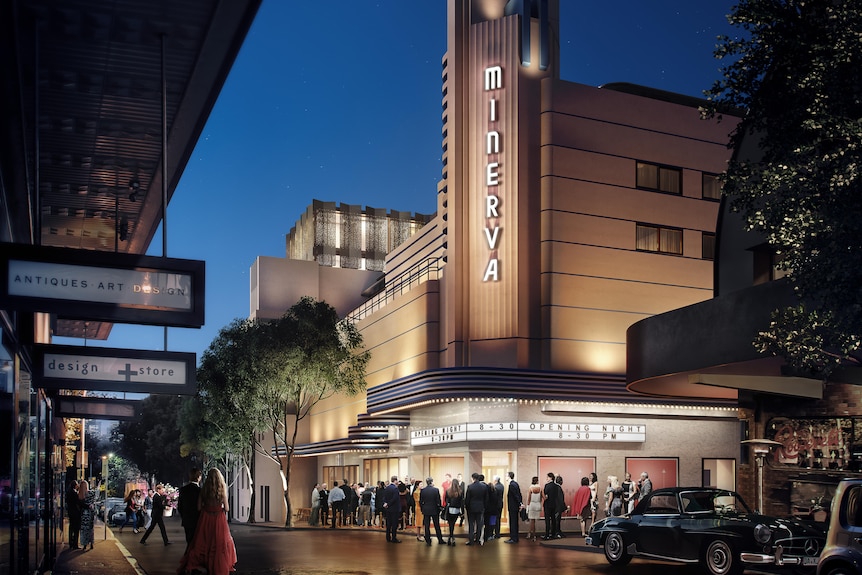 Looking forward, Dean is optimistic about the DA process, spruiking recent developments with the Heritage Council of NSW.
A Heritage NSW spokesperson says Central Element's application "was initially approved by the Heritage Council of NSW in September 2022. The City of Sydney Council has since requested more information from the applicant, and the application was returned to the Heritage Council for reassessment".
Dean sums up: "Our proposal will not just retain the Minerva's cultural significance, it will enhance it."
The two sides could not be further apart.
The NSW state election
The NSW state election is days away, and the Metro-Minerva Theatre Action Group is hoping it will give their cause some momentum. 
In a statement, NSW arts minister Ben Franklin said: "The Minerva will always play an important role in the cultural landscape of Sydney, and we are committed to exploring opportunities to enhance its creative impact for the local community."
He also cited the government's recent announcement that it is looking into the future of the 1930s Roxy Theatre in Parramatta.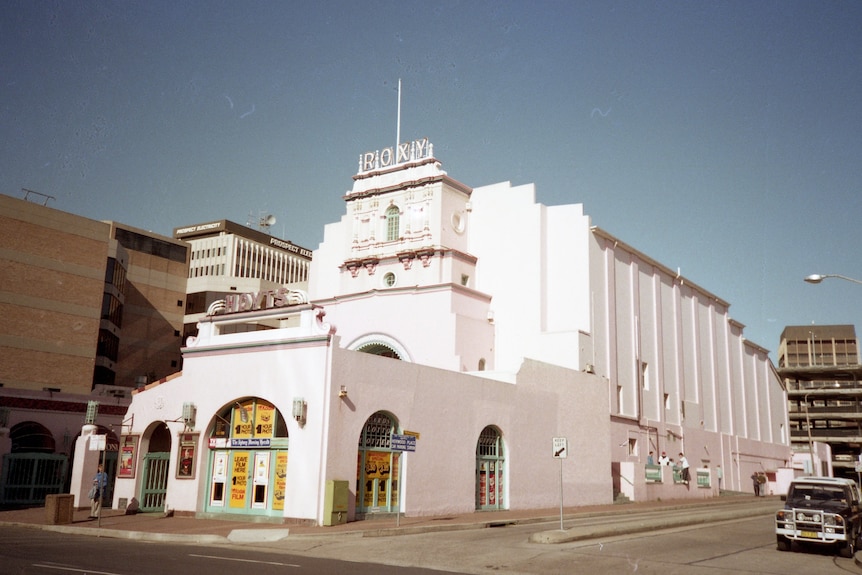 Labor's NSW shadow minister for the arts John Graham agrees there "is a theatre space crisis right across Sydney" and criticised the current state government's inaction around the Metro-Minerva. However, he says "we're not committing on the details" about its future.
He says if elected, Labor would implement "much stronger planning protections, much stronger planning incentives, to retain venues and to create new venues".
Independent Sydney MP Alex Greenwich, in whose electorate the Metro-Minerva is located, has long pushed for the NSW government to purchase it, saying "the return on that investment will be huge for the local economy, for the state economy and the arts sector".
With a minority government a real possibility at the election, this MP may be a kingmaker. And the building's fate could play a role.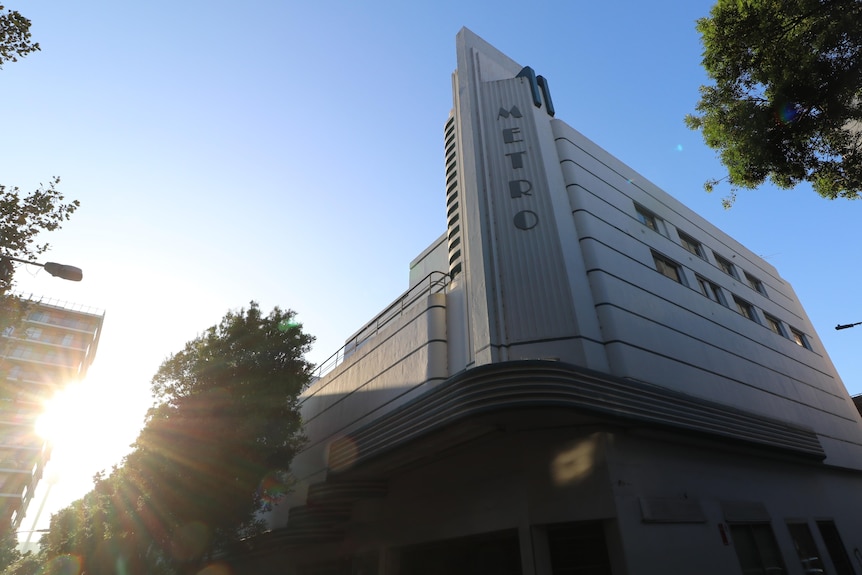 "If it is a minority government situation, the Metro-Minerva Theatre will be one of the key things which I will be advocating for in that capacity," he says.
"However, if we are not in a minority government, I will be putting the case forward to whoever forms government to acquire [it] and turn it into a theatre."
Whatever happens to the Metro-Minerva, many, like Steven, hope its dramatic past and the role it played in both the city and the country's creative history is never forgotten.
RN in your inbox
Get more stories that go beyond the news cycle with our weekly newsletter.