Stranger Things Was 2022's Most-Streamed TV Show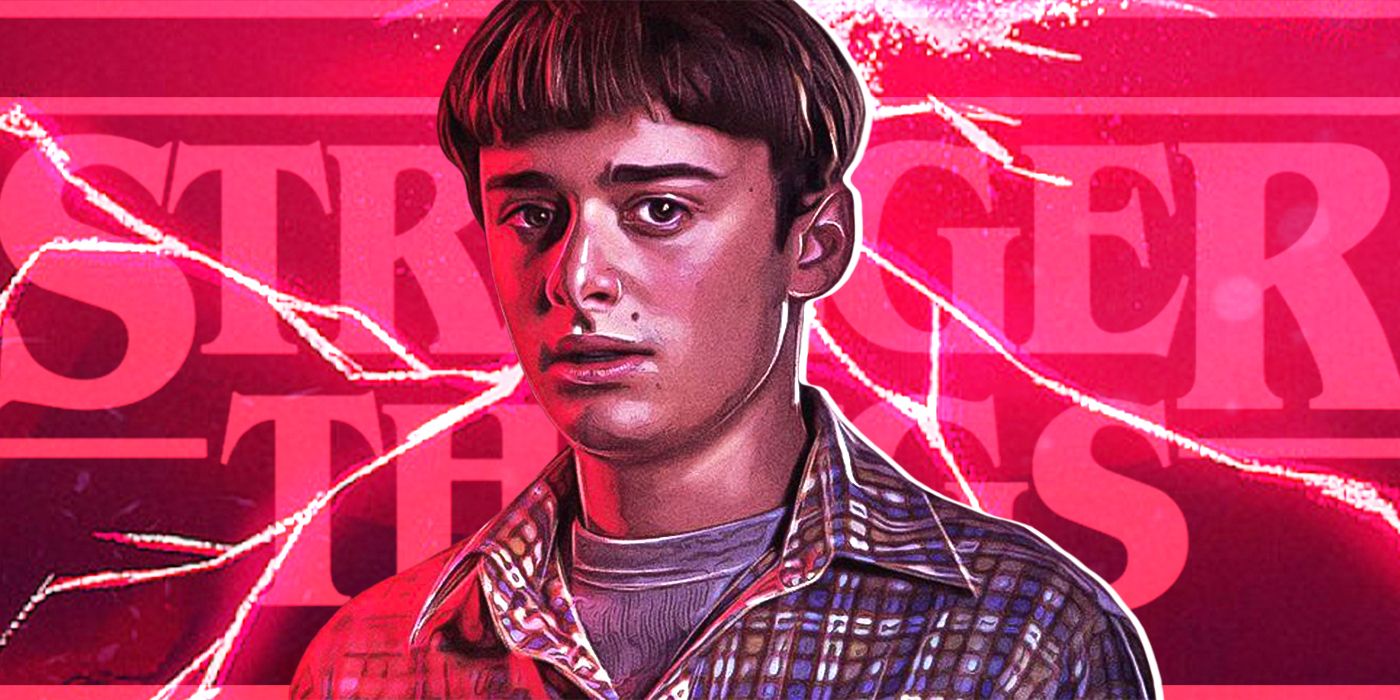 Fans flocked to the Upside Down in droves according to Nielsen's 2022 chart.
Even after four seasons, fans still can't get enough of Hawkins, Indiana. The runaway blockbuster hit that is Stranger Things took the number one spot on Nielsen's 2022 streaming chart. It was the most-streamed TV show – and overall program – that aired last year in the United States.
Buoyed by viral marketing, TikTok trends and a little bit of extra help from Kate Bush, the Duffer Bros-penned series registered an incredible 52 billion minutes streamed in 2022, which was marked as the highest total of viewership since the pandemic-propelled 'working from home' 57.1 billion minutes afforded to NBC's The Office – essential comfort viewing, of course – in 2020. What makes Stranger Things' success all the more remarkable is that there are only 34 available episodes of the series, compared to the 192 episodes on offer of the sitcom, which was adapted from the British-set original written by Ricky Gervais and Stephen Merchant for the BBC.
According to data published by Netflix, Stranger Things 4 holds the title as the number one most-watched English-language TV series within its first four weeks of release, with the fourth season alone having accrued 1.35 billion hours worldwide in the initial 28 day-period following its global launch.
RELATED: 'Stranger Things' Season 5 Is Inspired by Season 2 Say Duffer Brothers
It's followed in the charts by Wednesday, the Addams Family-based spinoff starring Jenna Ortega and created by Tim Burton, which spooked up 1.24 billion hours watched in that same initial 28-day period. That show also came in third overall on Nielsen's original series list, behind Stranger Things and Ozark, another Netflix original.
The final season of Stranger Things will be much anticipated by fans, and the Duffer Brothers have teased that the series will conclude by focusing on Will Byers (Noah Schnapp) and his connection to the Upside Down, having been taken there in the first season and struggled to shake off its effects as the second season progressed.
"The success of Season 1 freaked us out and then we knew we needed to build up this bigger world, that this was going to be ongoing," said Ross Duffer. "That meant prep for Season 2 included filling up a whiteboard with every idea the writers' room could imagine. But it was way too much — [five times] more ideas than we needed, or [ten times]. For Season 5, we're pulling from a lot of those big Season 2 ideas… A lot of our big ending stuff has pulled from stuff that we thought was going to be in Season 2."
Filming on Season 5 of Stranger Things is due to begin later in 2023, with no release date announced as yet.