Is Hot Girl Summer Over? These 6 Celeb Baddies Are All Boo'd Up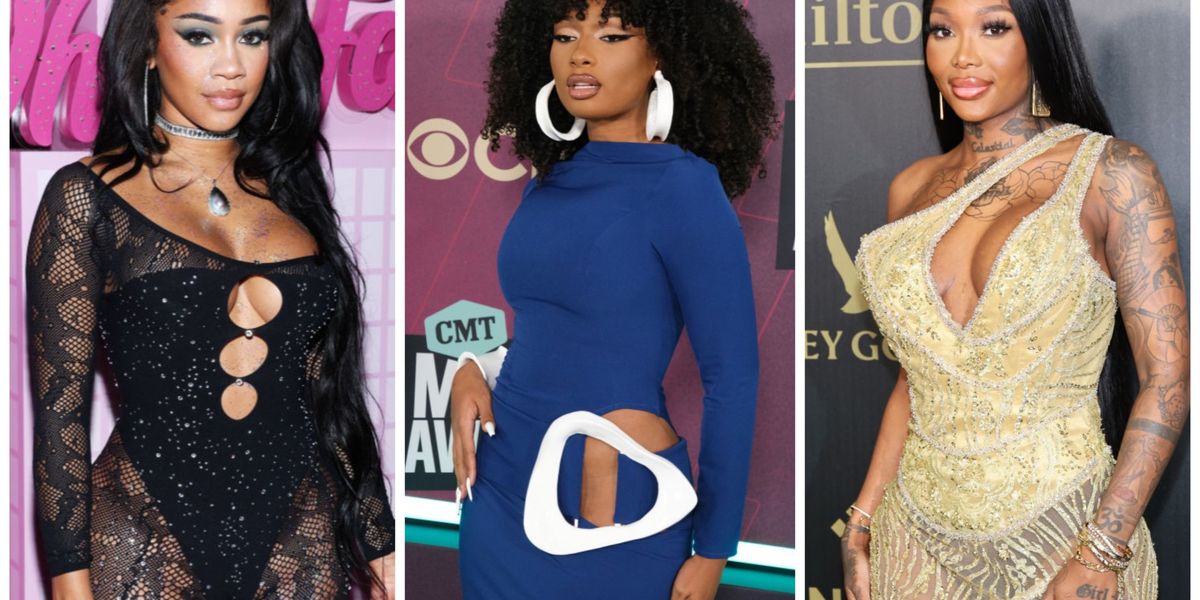 When it comes to creating a healthy scalp routine, it helps to know exactly what you're up against so you know how to specifically treat it. Two of the most common concerns are dandruff and dry scalp. It can be tough to decipher which is which, but here's a quick breakdown: dry scalp is caused by a lack of moisture in the skin, while dandruff is caused by an excess of oil and yeast buildup on the scalp. Knowing that both of these are big concerns, SheaMoisture released two separate product lines to address both issues: the Scalp Moisture collection and the Anti-Dandruff collection.
Needless to say, if you tend to experience dandruff then I'd recommend you try the Anti-Dandruff collection. However, my biggest concern has always been dry scalp. A lack of moisture on the scalp can be caused by several factors like weather, age, and hair products to name a few. I've noticed that when I use certain gels or skip out on a deep scalp cleanse, my roots feel itchy and dry nonstop, which is uncomfortable.
The only way to relieve the discomfort is to properly wash and moisturize my roots, so I tried the Scalp Moisture collection and this is what I thought.
Krissy Lewis for xoNecole
First, What's In The Collection?
The Scalp Moisture collection is a four-product line that includes a pre-wash masque, a moisturizing shampoo and conditioner, and a moisturizing scalp cream. Each product uses moisturizing and strengthening ingredients like aloe butter and vitamin B3 as active ingredients to provide eight times the moisture. Together, aloe butter and vitamin B3 work to restore dry and brittle hair, as well as add relief to the scalp.
Now, let's break down each product…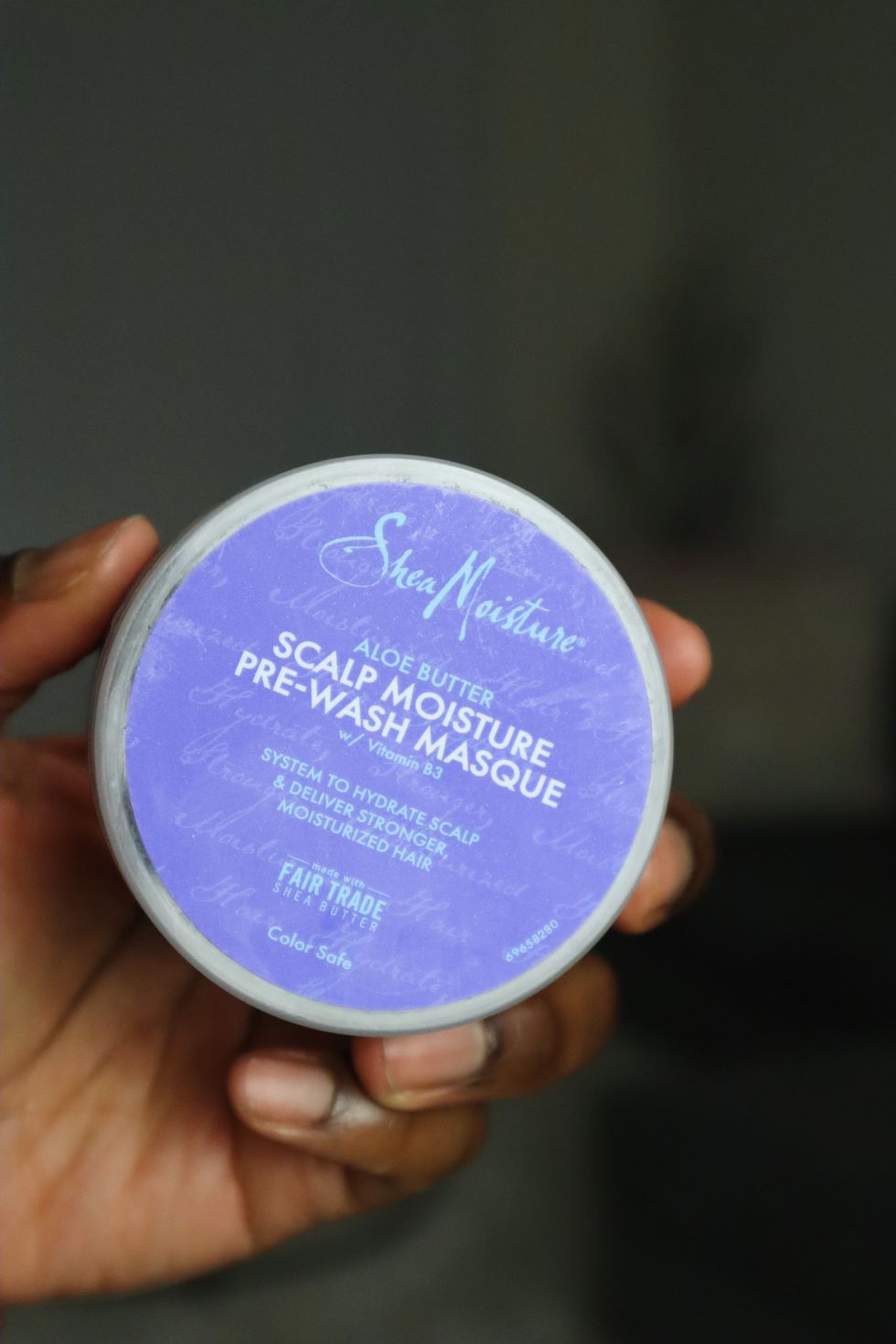 Krissy Lewis for xoNecole
Scalp Moisture Pre-Wash Masque
The SheaMoisture Scalp Moisture Pre-Wash Masque may actually be the all-star of the collection. Using this deep conditioning masque is one of the best ways to target your dry scalp, restore hydration, and nourish your strands before shampooing.
I started by completely saturating my hair and scalp with water, then making small sections to apply the masque directly to the root. For my girls who have experience with relaxers and perms, it helps to apply the masque to your roots just like you would do with a relaxer. This way you can make sure you've covered as much of your scalp as possible while minimizing any breakage.
Pro tip: you can also use a color application brush to make this step easier.
After I completely covered my scalp, I massaged the product into my roots, used any excess on my strands, then left the masque in for 30 minutes. I was shocked by how moisturizing and clarifying my scalp and hair felt. One of the things that I love about the masque is the slip and how much softer it made my hair. While this is marketed as a scalp care product, it can completely transform your hair from dry and parched to completely hydrated.
In my opinion, the downside of this masque is that the quantity is too small for my liking. Truth be told, naturals go through deep conditioners faster than any other product (especially when it's this good.) So SheaMoisture, if you're reading this, we'd love a bigger jar.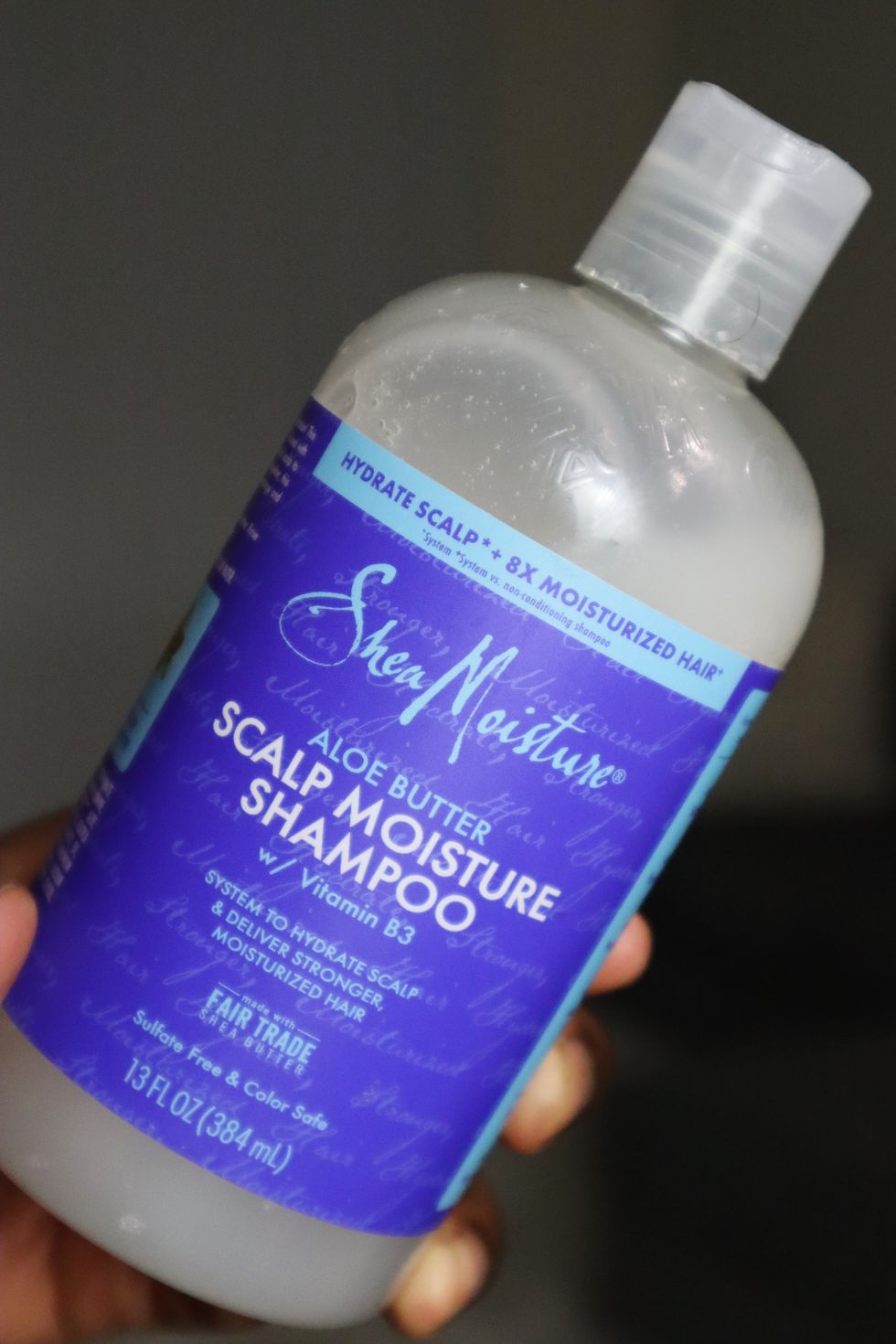 Krissy Lewis for xoNecole
Scalp Moisture Shampoo
The SheaMoisture Scalp Moisture Shampoo is a gentle cleanser packed with the same moisture as the masque. The pearl-colored shampoo is lightweight with a serum-like consistency and a light and clean scent. The smell is pleasant, subtle, and not overbearing. When I applied the shampoo, I noticed immediately that it foams and lathers up very quickly, so less is more.
After applying the shampoo, I parted my hair and started at the roots to target as much of my scalp as possible. I recommend really taking the time to work the product and massage your scalp as much as possible.
Pro tip: using a scalp massager makes it easier and it feels amazing.
Once you start to massage your hair you'll feel the product start to work. There's a tingling sensation that might catch you off guard if you're not used to it, but it's not nearly as strong as other scalp products I've tried. I know some may not appreciate the sensation, but I loved it! My scalp felt clean, light, and breathable.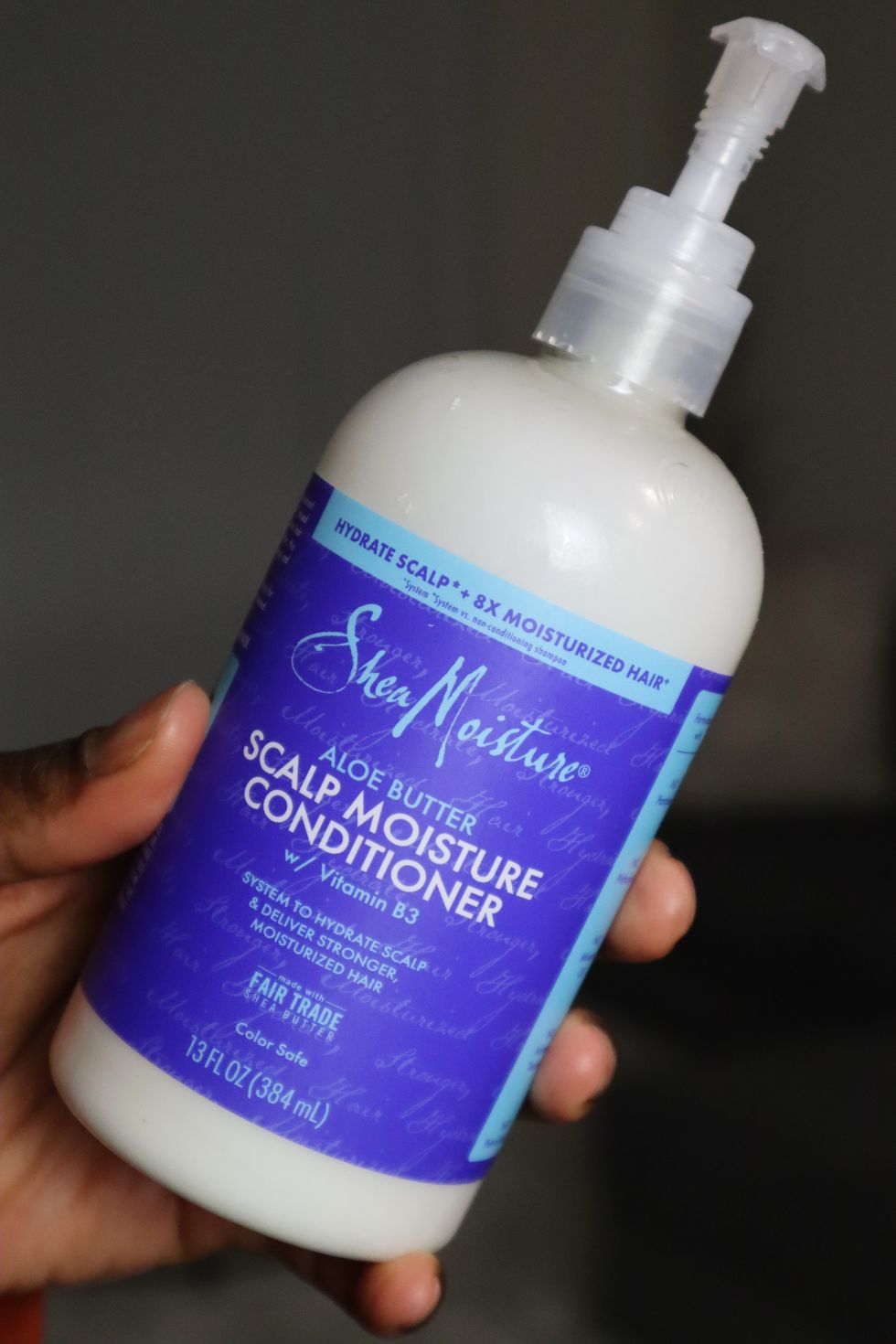 Krissy Lewis for xoNecole
Scalp Moisture Conditioner
Like the shampoo, the SheaMoisture Scalp Moisture Conditioner shares that pearly color and serum-like feel. It applies very easily while softening and moisturizing your hair. When I applied it to my hand, it gave my hands a lotion-like feel, which speaks volumes about its hydration capabilities. I also loved that the conditioner comes with a pump, instead of having to squeeze the product out – to me, it makes application easier.
I typically apply my conditioner to the ends first but because this is a scalp care product I started at the root and worked my way down to my ends. I did leave the conditioner in for ten minutes, although the bottle recommends leaving it in for three. The conditioner also provides that same breathable feel to your scalp. I honestly loved the relief.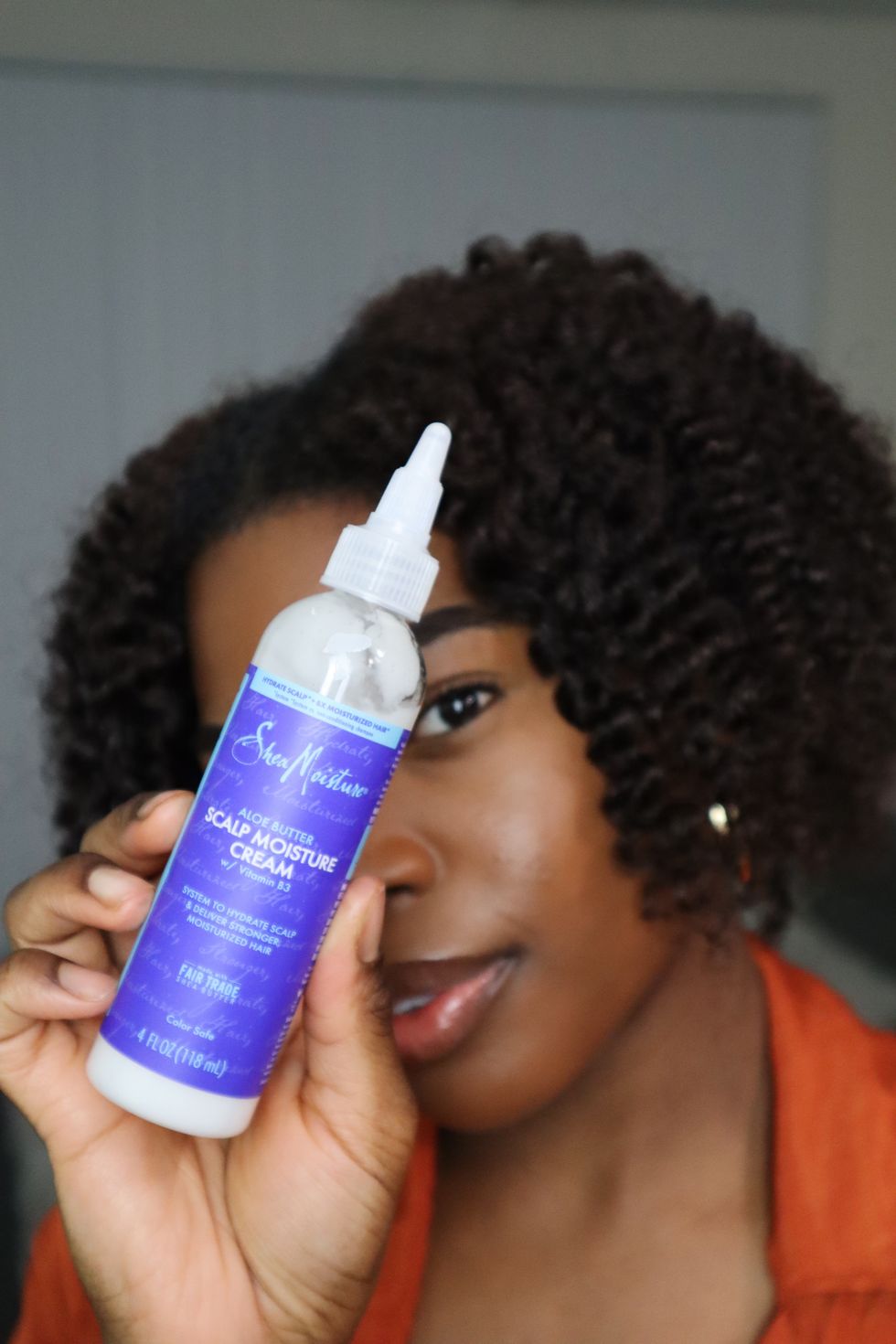 Krissy Lewis for xoNecole
Scalp Moisture Cream
The SheaMoisture Scalp Moisture Cream is more of a daily relief product for your roots rather than your overall hair. It's great for providing moisture and immediate relief to a dry and itchy scalp. Just like most of the collection, it gives a light and breathable feel – without the tingle. The applicator bottle targets specific parts of your scalp and makes applying easier.
Pro tip: I typically just squeeze the bottle to wherever I need the relief and use the tip to massage it into my scalp so it doesn't mess up the hairstyle.
Overall, SheaMoisture's scalp care line lives up to its claims – it moisturizes, strengthens, and provides immediate scalp relief. I definitely recommend trying the Scalp Moisture collection for an affordable way to treat itchy and dry scalp.
Featured image by Krissy Lewis for xoNecole